Improve CMS Star Rating with Blue Relay
Boost your member experience survey results, and CMS Star Rating by identifying health plan materials that exceed grade level reading limits.
With Blue Relay its fast and simple to process thousands of materials in just a few clicks.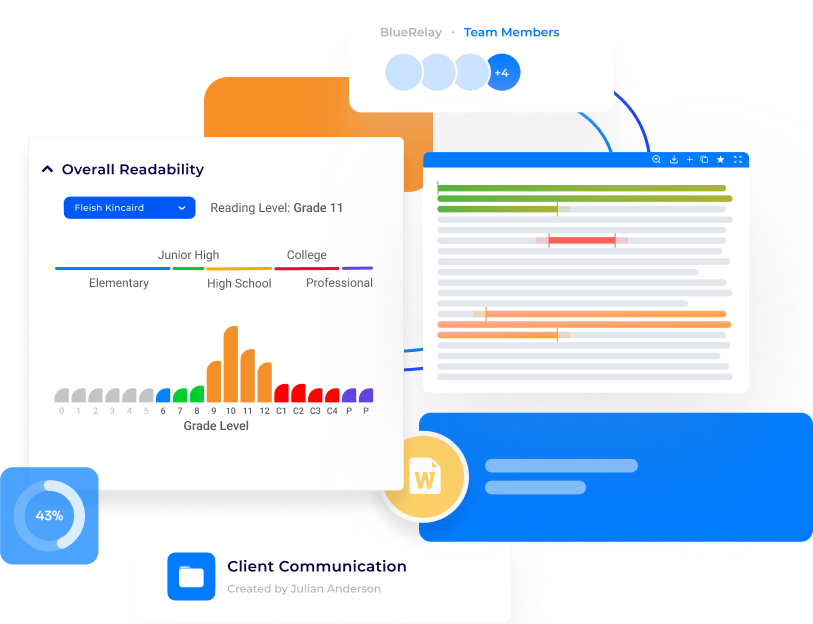 Ease of Reading
Consumer Experience is Key.
In recent years CMS has increased the importance of Consumer Assessment of Healthcare Providers and Systems (CAHPS) measures, quadrupling (4x) the weighting to 32% of the Star Rating. As a result, consumer experience has become a key differentiator between high and low performers.
Simplifying your health plan materials and client communications is essential to improve your consumer experience, resulting in a better CAHPS score, and an increase in CMS star rating.
"The average America has a readability level equivalent to Grade 7 or Grade 8 – the benchmark used for writing guidelines in the medical industry"
–The Literacy Project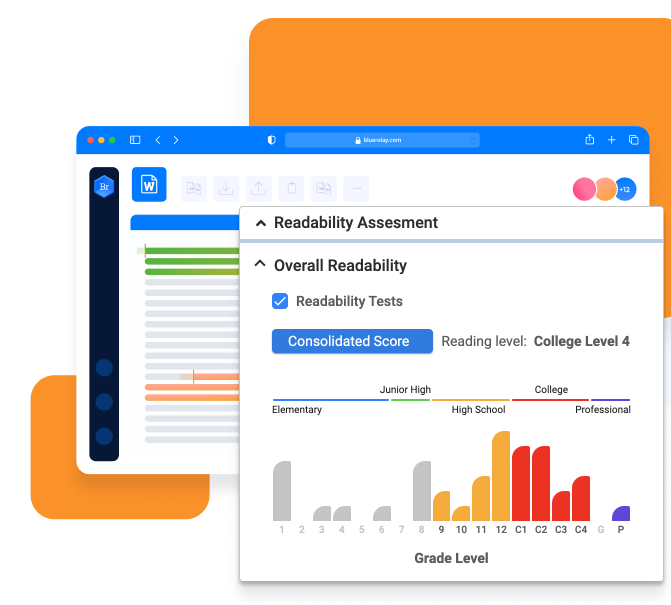 How it Works
Readability Tools
Blue Relay automatically processes documents using industry-standard formulas and provides real-world results by mapping the complex formula scores to North American grade reading-levels.
The interactive readability chart makes it easy to target content that is above the recommended reading level. Simply select a grade-level or range from the chart to highlight the words, phrases, and paragraphs in the document.
Switch between the readability formulas in real-time, for a quick comparison of the results. Alternatively, select the Consolidated Score formula and view an aggregated reading-level from all of the formulas.

Bulk Processing
Identify Readability concerns across thousands of documents in just a few clicks.

Workflow Automation
Orchestrate and manage the improvement of content quality with tightly integrated workflows.

WebDAV Integration
Connect to your existing content management system to automate readability processing on discovery.
Unlock your competitive advantage with Blue Relay.
Try Blue Relay for Free
Start bulk processing your documents now with a secure, cloud-hosted, instance of Blue Relay.
There are no restricted product features and we can provide you a complimentary white glove experience to get you onboard quickly.
It's completely free to use for 60 days – no credit card, no hassle.