Blue Relay Features
Quality Assurance, Workflow Automation, and Resource Management in One Place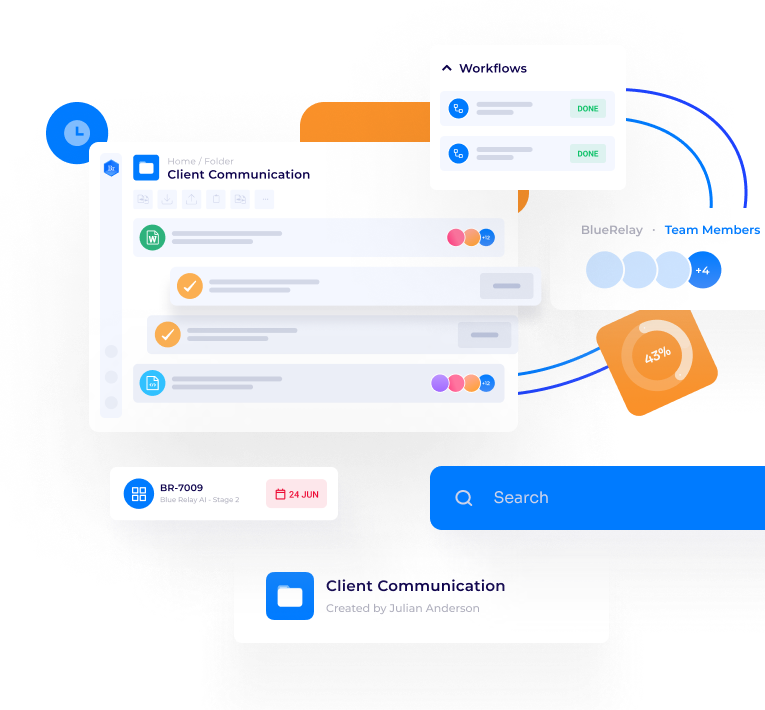 Quality Assurance
Blue Relay enables your team to produce high-quality and accurate documents.
Meet Service Level Agreements (SLA) and Compliance expectations while reducing human error.

Custom Checklists
Create custom task checklists that are automatically associated with specific documents. Checklists ensure nothing is missed and enable new reviewers to take over tasks and balance team workload.

Custom Dashboards
Customize your dashboards with widgets to make sure you have access to all the information you need at a glance. Drill down ability makes even the smallest details easy to track like: team workloads, compliance risks, and team member efficiency.

Custom Reports
Managers can easily customize, automate, and export reports for stakeholders to keep track of processes and quality. Catch errors and inefficiencies early with regular reports, which can also be filed for auditing processes.

Document Compare
Compare different versions of documents side by side. All document changes are tracked for full transparency and easy auditing.

Annotation
Annotations are automatically tracked as the document is updated. Updates like text manipulation, image changes, and font differences are accessible from the document. This makes sharing tasks within a team easier and provides an audit trail.

WebDAV Integration
Files like Word, PowerPoint, etc can be opened on a client's computer and automatically saved as a revision within Blue Relay without explicitly downloading and re-uploading the document.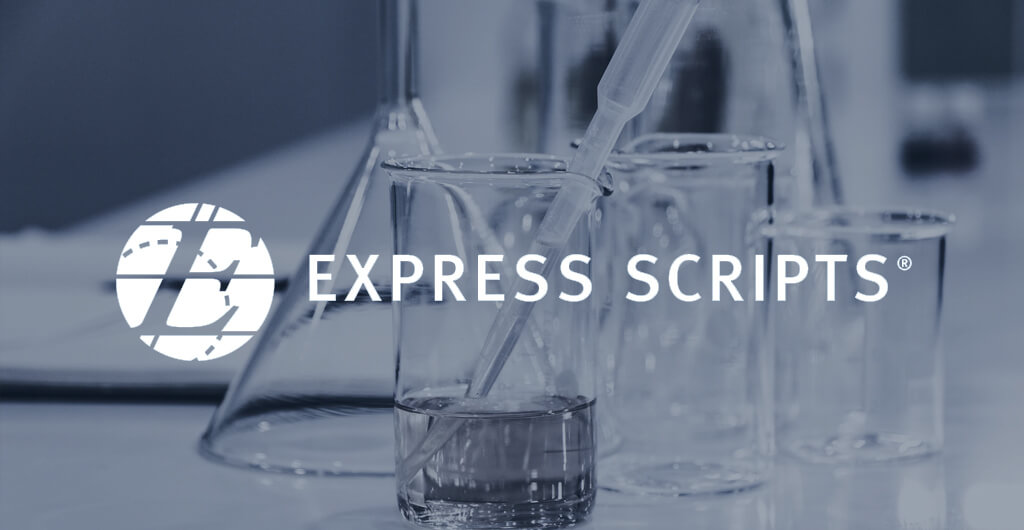 Blue Relay Results: Express Scripts Inc.
Since the initial implementation, Blue Relay has expanded to over 300 users across the merged organization that now use the solution as part of their daily routine. As a result, ESI is now equipped to handle changes to regulations, policies and member sizes more effectively – year over year.
Workflow Automation
Workflow automation removes human error and allows your team to focus on critical tasks.
Blue Relay's no-code automation simplifies the orchestration of your business processes.

Code-Free Workflow Automation
No more email tag with documents; processes can be completely automated with Blue Relay.

Customized Workflows
Learning from existing client environments, the Blue Relay team has developed common pre-defined workflows to accelerate your implementation. Automate processes surrounding the creation of insurance industry-standard documents like ANOC, EOC, and SOB with the default configuration.

Bulk Form Import and Processing
Blue Relay is scalable allowing you to bulk import both content and configuration elements. These capabilities help Blue Relay customers accelerate onboarding, maintenance, and ongoing ingestion automation for many client processes.

File System Integration
Documents can be ingested, processed, and ultimately stored within Blue Relay, but we also support storage of content within your cloud file storage of choice, including Google Drive, Dropbox, and SharePoint.
Resource Management
Manage your files and team members all in the same place.

Workload Management
Managers can easily assign and reassign tasks from their dashboard. Identify roadblocks and bottlenecks to balance team members' workloads while maintaining compliance with SLAs.

Dashboards by Role
Blue Relay comes pre-configured with role-specific dashboards. Managers are provided with visibility into team workloads and processes at a glance.

Chart Drill Down
All charts offer the ability drill down to the details needed to take action based upon knowledge of the big picture. Managers viewing a report of resource utilization for example can drill down to specific projects, documents or even tasks that are candidates for re-assignment.

Content Search
Easily access documents with built-in content search functionality. Support for search within process data, tags, and even content, provide a search capability that is powerful and actually works for the user.

Comments & Notifications
Comments can be left on tasks and documents making content collaboration easy. Notifications within the application can also go to common communication tools like Slack and Email.

Full API Support
Blue Relay easily fits in with your current tools and systems. Full API support makes integration seamless.