It's 2016 and you may be shocked to hear the horror stories that still exist in business today.
Year after year, technology makes vast improvements in terms of speed, efficiency and reliability. Yet do we adopt? As consumers, we create mobs and endless line ups for the next iPhone, but what about as businesses?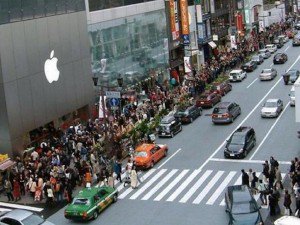 IBM found that 84% of businesses rely on e-mail, fax or postal mail for B2B transactions. This number has undoubtedly reduced since 2013, yet this is still alarmingly high.
Your organization needs to be a leader in 2016. You need to embrace technology. You need to be better for your customers. Unless you're already in the 16%. Here's what you should look for:
Accountability

When you think of accountability, you likely think of it in a negative way (i.e. prove when someone did something wrong). However, accountability should be sought after for the positive performance as well. Rewards metrics should be just as important as internal audits on failures. Let technology add a level of evaluation to your existing processes.

Interoperability

You likely already have some systems in place (hopefully) and the disruption that could occur trying to migrate everything into a single environment is both costly and prone to fail. Instead, identify logical segments of your process that can be brought into 2016 and ensure they can still work with your past. New systems should not limit your ability to interact with the old.

Reliability

This may be the toughest hurdle to overcome. Trust. But we can build trust over time by committing to a small pilot project. Let a system earn your trust by showing you that the days of arbitrary downtime is at an all time low.

Configurability

Don't settle for "close enough". Solutions shouldn't just work, they should work for you!
Be sure that you can tweak the system to maximize your benefit from it.
Leverage technology in business the same way you do at home!
Try Blue Relay for Free
Start bulk processing your documents now with a secure, cloud-hosted, instance of Blue Relay.
There are no restricted product features and we can provide you a complimentary white glove experience to get you onboard quickly.
It's completely free to use for 60 days – no credit card, no hassle.