Process Challenges Exist Industry Wide – Forrester Report Confirms
To understand the strategy of today's marketing and communications teams, Forrester recently surveyed 115 technology, marketing, and business professionals. Here is the state in 2016:
38% state that a major barrier to success are the inefficiencies in processes
52% said agility and time to market are major barriers to success
76% report that there are several challenges around people and resources
(Yakkundi, 2016)
With today's fast-moving business and technological landscape, businesses need to iterate quickly which is challenging as they also strive to offer greater customized experiences to consumers, churn high volumes of content and ensure a consistent brand image. Mix this with multiple review and approval requirements in a tight deadline environment, performance issues arise. An all too familiar story seen industry wide.
The Issue at Hand for one Fortune 25 Company
A Fortune 25 company was experiencing similar challenges as current processes were entrenched with risk for employee burnout, missed deadlines and erroneous materials. They were in need of a solution – particularly in a highly competitive marketplace.
The Solution to Gain Agility, Outweigh Competition and Deliver Greater Value
You don't hire a professional, you hire a team of professionals and experts to move quick and to deliver better value and results. The same should be with your technology stack. Modern, adaptable organizations need a collection of best-in-breed tools to support staff and create a highly functional ecosystem in order to move with the industry and sustain growth. Solutions must be agile, provide efficiency and be easy to use.
Blue Relay is one of the tools that provides a way to facilitate collaboration, increase process efficiency, and optimize resources with automation, reporting, efficiency tools and more.
Configurable workflows: workflows can be complex and simple as needed according to business rules. Hand-off processes are automatically taken care of and fully visible. All tasks and results are trackable.
Full visibility: Keep better track of all materials and projects no matter where they are in the review stage. Reduce misinformation and bottlenecks.
Collaboration and editing tools: side-by-side compare, annotations, review checklists and in-document discussions increase collaboration and reduce review time.
An interoperable platform: Blue Relay integrates with current workflows and legacy systems allowing you to leverage existing tools while enjoying automation and visibility between all tools.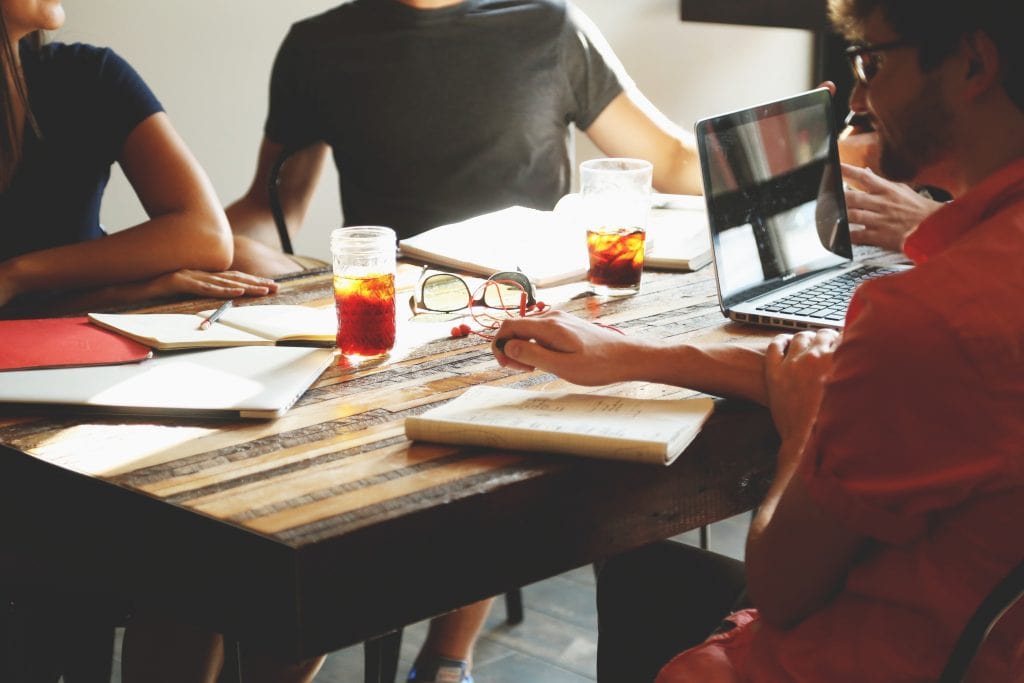 The Results
Blue Relay simplified review processes, reduced costs and increased efficiency:
Review times for the communications dropped over 50%.
Processes are now fully tracked and status of each document can be located easily and quickly. With dashboards and reports, root-cause analysis was performed to determine the most common issues with document creation processes.
With an online collaborative environment and document checklists, processes are no longer affected by vacations, sick days or other external factors.
The team can now better manage large document review cycles for several marketing programs without adding personnel.
Blue Relay's highly configurable platform is built to seamlessly operate within current business processes providing technology integration, business process improvement, and workflow automation.
The flexibility, configurability and interoperability has led to a well-suited solution for this company and more. The visibility, automation, compliance and quality assurance tools along with robust reporting provide a platform for clients to grow and remain competitive.
Best-of-Breed Solutions
The industry is constantly changing. Organizations cannot continuously change platforms – rather they must use technologies that are agile, flexible and configurable with legacy systems. Integrated platforms allow each toolset to seamlessly operate within current business needs to improve processes, provide operational efficiencies and an extra layer of visibility.

References:
Yakkundi, Anjali.(2016). Digital Experience Technology And Delivery Priorities, 2016. Forrester Research, Inc.
Try Blue Relay for Free
Start bulk processing your documents now with a secure, cloud-hosted, instance of Blue Relay.
There are no restricted product features and we can provide you a complimentary white glove experience to get you onboard quickly.
It's completely free to use for 60 days – no credit card, no hassle.